Melasma & Chloasma Management – It may be permanent, but it doesn't have to be visible!
Many people notice large patches of pigmentation appear on their face after some kind of hormonal change. This hormonal-induced pigmentation is called Melasma (or Chloasma).
Melasma is genetic and can be triggered by any hormonal change, such as starting a contraceptive pill or falling pregnant. It presents as brown patches on the forehead, cheeks, and/or upper lip.
Melasma & Chloasma Management
It's important to note that we can only ever manage melasma opposed to removing it. Melasma is permanent, however through treatment we can significantly reduce the appearance of it – to the point of it being barely noticeable even without makeup on.
If you are seeking melasma management treatments, you will be required to have 10-12 treatments, once every week/fortnight. Once your melasma is barely noticeable, you may begin maintenance treatments once every 6-8 weeks.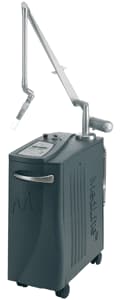 At City Laser Clinic, we use the medical grade Medlite Q-Switched ND:Yag laser to manage melasma & chloasma. Studies, as well as our own experience, indicates that the 1064nm laser is able to penetrate to the dermal layer of the skin, where melasma lives. The laser causes the melasma to gradually fade.

No downtime. You may experience mild redness, however this will only last up to 30 minutes post-treatment.
Makeup can be applied immediately after treatment if you are not prone to acne and breakouts.