It's time to hit reset on your skin!
Are all those years of sun baking catching up to you? We can help reverse your sun damage with non-invasive laser treatment.
At City Laser Clinic, we are able to safely remove sun damage from most skin types. We only use medical grade lasers to remove sun damage as we have found them to be most effective and safe.
Unlike other pigmentations such as melasma or post-inflammatory hyperpigmentation, sun damage requires minimal treatment. We use one of three devices to remove your sun damage, depending on your skin type. During your initial consultation, our pigmentation specialist will assess your skin and determine which treatment route will suit you best.
Whilst results vary depending on skin type, 1-2 treatments is generally all that is necessary to completely remove your sun damage. Each treatment has two weeks of downtime to allow the sun damage to flake off and the skin to heal. However once the sun damage has fallen off, you're left with brand new, clear skin beneath!
Please note: whilst we can remove your freckles, we cannot prevent new freckles from appearing. SPF50+ and other means of sun protection are essential to wear daily.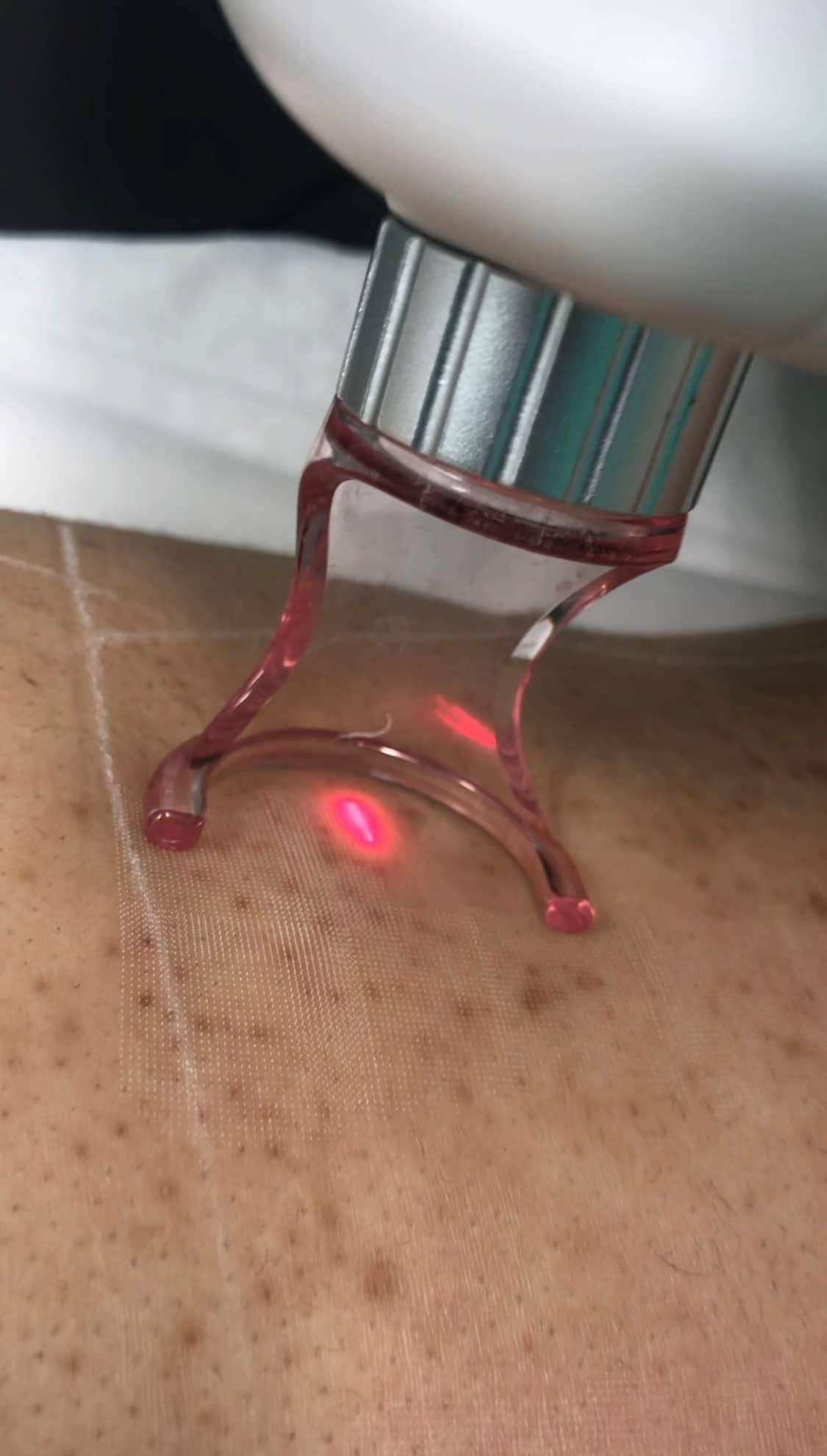 At City Laser Clinic, we have chosen the MedLite Q-Switch Laser for its proven effectiveness in removing pigmented skin lesions. The MedLite Q-Switch Laser has two wavelengths in one device, designed to remove skin lesions. The ability to use multiple wavelengths allows us to treat different lesions and provides you with more treatment options.
If your lesion(s) is not suitable with the Medlite, we may use the Alexandrite (755nm) or Fractional Co2 (10,600nm) lasers. In some cases, we may use a combination of the lasers. The result is a safe, effective way to control the laser energy and safely achieve desired results.
All sun damage removal treatments attract 2 weeks of downtime, regardless which laser device is used.
During this time, the sun damage spots will scab and lift off of the skin, revealing clear, pigment-free skin beneath.